Impacts of Covid-19 on Religious Seminaries & Educational Sectors of Pakistan: A Scholastic Approach
Keywords:
Corona Virus, COVID-19, Pakistan, Educational Sectors, Digital Education, Madaris, Religious Seminaries, Online learning
Abstract
Corona Virus has become one of the most contagious pandemics of the 21st century, which has affected people all over the world. Economically stable countries have not suffered as much from the crises, but third-world countries are suffering greatly from the virus. Pakistan is currently facing financial, economic, and educational crises, on the other hand, people are losing their lives every day. This pandemic has not only created problems for students but also for the government. A staggering economy, growing poverty, and online learning were huge challenges. Marking strategies during online learning were totally absent and lack of student's concentration increased the different problems. This research study has been conducting to analyze the impacts of the Corona Virus on Pakistan's education and Madāris even Mosques were also devastated by the epidemic. The present study is also an attempt to elaborate on all those hurdles which appeared during online learning. This research comprises primary and secondary sources including government and official records, journals and books, etc. with an objective to find out the reasons for students' dropout rates along with the need for digital education in Pakistan. Lack of teachers training and unawareness of the new teaching methodologies are still the most noticeable challenges.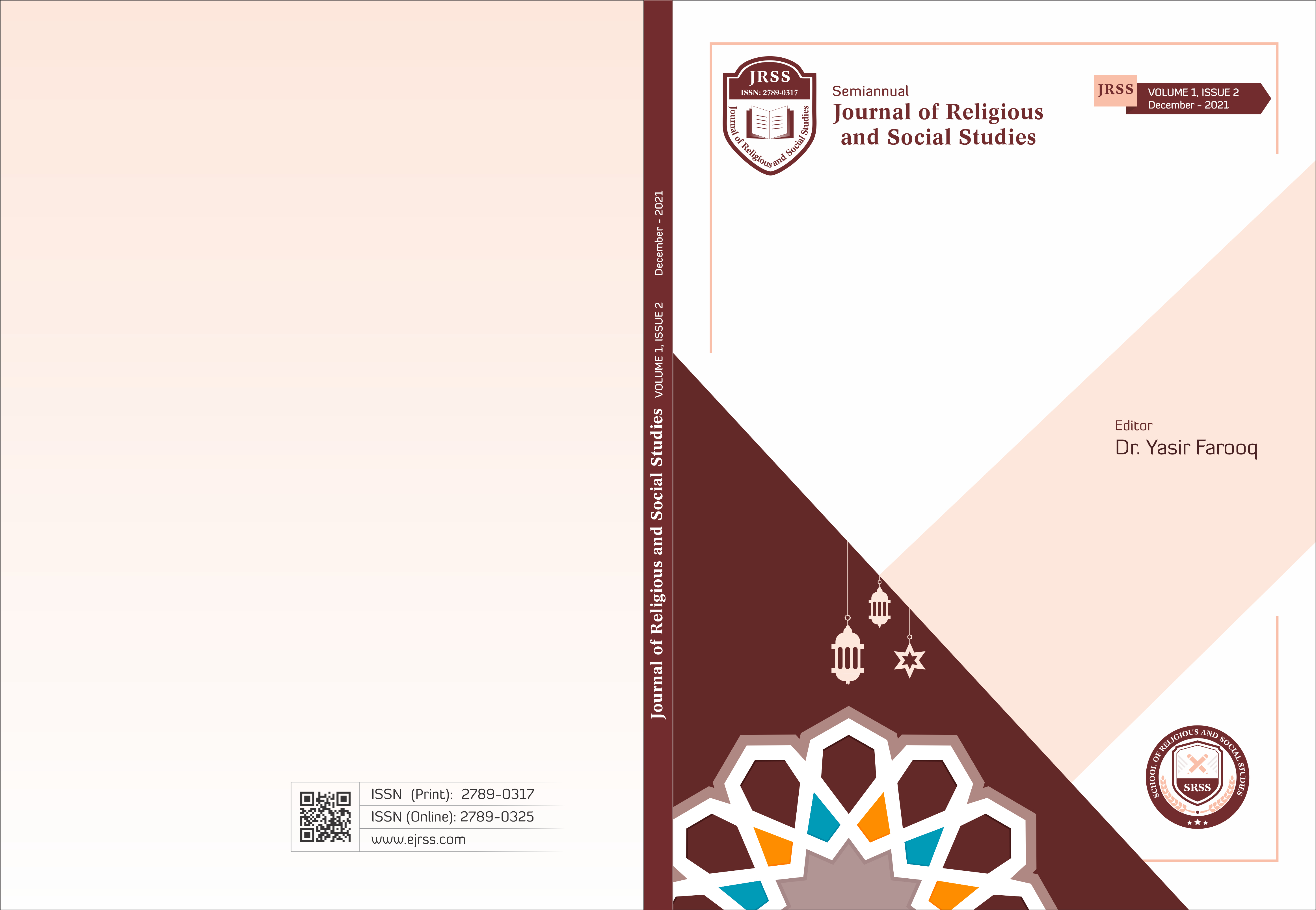 Downloads
How to Cite
Butt, S., Jaffar, S., & Haroon, Z. (2021). Impacts of Covid-19 on Religious Seminaries & Educational Sectors of Pakistan: A Scholastic Approach. Journal of Religious and Social Studies, 1(02), 1–16. https://doi.org/10.53583/jrss01.0102.2021
License
Copyright (c) 2021 The authors can retain copyright under the CC-BY-NC licence. However, author have to sign a form agreeing to the publication of their article under the CC-BY-NC licence.
This work is licensed under a Creative Commons Attribution-NonCommercial 4.0 International License.